Testimonials
There are many things I can say about the high quality of service I provide to my home seller and home buyer clients, but probably none would be as credible as testimonials from some of my recent clients themselves.
So please take a moment to read the following testimonials. I hope they indicate my experience and integrity, as well as make it clear how much I enjoy helping people with their real estate needs.
I would be happy to email you additional testimonials if you are interested.
"Selling our family home, the one that had been in our family for over 60 years, was a difficult and emotional decision for us. Selling a home under any circumstance is stressful and often subject to an emotional roller coaster, but our set of circumstances was even more so the case. Jon very capably led us through the process, offering at each step of the way his knowledge of the pros and cons for each turn that lay ahead. He was confident and optimistic, and quickly gained our trust and confidence as well. He characterized all possible scenarios for us, and described the steps that would follow under each of the scenarios. He communicated clearly and frequently so that we were always prepared and could anticipate next steps along the way. He always made it clear, however, that the final decision in every case was ours, and that he would respect the decision we made. The scope of his real estate knowledge and the depth of his experience served us admirably. The experience, which started as a reluctant but necessary one for us, ended positively, expediently, and with few 'bumps along the way'. We would eagerly recommend Jon as a capable and caring Realtor and partner in the process of selling a home."

S. Ward, Manchester 9/27/2019



"We chose Jon as our Realtor based on his outstanding reputation for professionalism and integrity. Jon guided us throughout the sale process, giving us advice and resolving any issues, which made the home sale process understandable and painless. Jon was always available when we needed him and because of his expertise, we sold our house quickly and for a higher price than we expected."

M.H, Hooksett 7/2018



"I would highly recommend Jon Clark to be your real estate agent. He was extremely knowledgeable and professional throughout the process. Jon was very easy to work with as he offered clear and sound recommendations for consideration. He provided timely updates and guidance on all activity without being pushy, but more in a conversational manner — like talking to a good friend. Any good agent can sell your house, but the differences between a good agent and a great one are the many little things Jon does to make a stressful process go smoothly. I cannot tell you how many times he went above and beyond before, during and after the sale. Jon is honest, caring and I would highly recommend him to anyone."

N.S., Manchester 7/2018
"Jon Clark is the best of the best. He helped us sell our house as well as purchase a new home. Both processes at first seemed extremely overwhelming to us, however, Jon helped the process be enjoyable and exciting — as it should be. With Jon's many years of experience, we trusted in his suggestions in selling our home. We are so glad we did as our home sold in two days! When it came time to look at homes, he was very particular, which was helpful for us as young buyers. When there were questions regarding the property, he had many resources and he took time to help us in the research (i.e., calling well companies). He wanted us to find the perfect home and we did. We couldn't be happier! We are so thankful for Jon and highly recommend his realty services."

Jay & Jen, Hooksett & Dunbarton 3/6/2017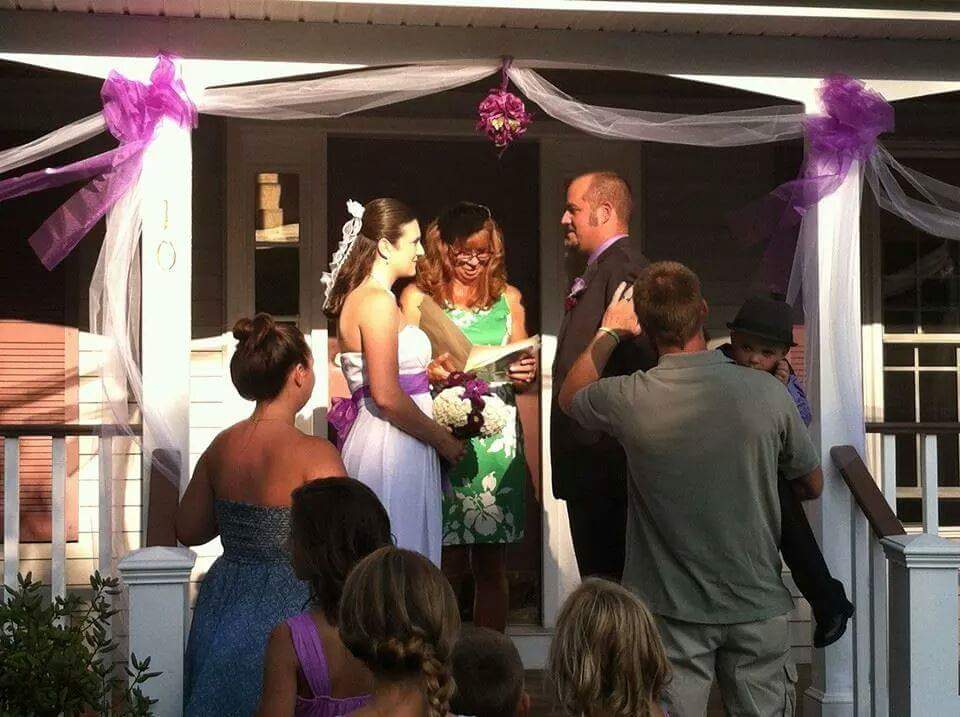 "Because of your customer dedication and genuine concern you have shown us, I can assure you that we will always think of you as our only Realtor. You went above and beyond countless times for Angela and I and were always willing to work around our very busy schedules, whether it be a late night visit for us to sign papers or scheduling around our kids' sports programs to show us a new listing.

Because of all of your hard work, we were not only able to close on a timely manner, but we were also able to have our wedding at our beautiful new home on the day of the closing! I know this was not easy as I had even requested you keep the wedding a secret from my then soon-to-be wife as my future in-laws prepared and decorated! Because of you, Jon, I was able to enter my home as a homeowner for the first time as a married man.

I wanted to include a photo from the day that without YOU, would not have happened! I think it perfectly demonstrates what every Realtor should aspire to reach to when it comes to putting your clients first!"

Angela & David, Manchester 5/21/2015



"Jon, I've recommended you... We have worked with Jon on several occasions. He is a very honest, trustworthy Realtor who knows about the properties he is showing. Jon is an excellent choice when looking for a Realtor to represent you either on the selling side or on the buying side of any real estate transaction."

Charlene Carignan, 4/22/2015
"By the very nature of the fact that they are working in a commission-based industry, realtors are rewarded for making a sale as soon as they can. The more hours a realtor spends on a client, the smaller return on investment of that time for the agent. I have tried to work with many realtors, but repeatedly became frustrated with this fact.
But you, Jon, are very different. You worked hard to learn what our needs and dreams were in a home by listening to us very carefully. You never pressured us into something we did not want, and listened carefully when we spoke. We got excellent advice from you, both as sellers and buyers, and feel we got exactly what we wanted in the end. We never felt pressured or rushed when searching for a home, and your frank honesty is something I valued throughout the whole process – truly a breath of fresh air.
In the end, we sold our condo of 20 years at a fair price, and found and bought the home we were looking for. The friendship we made was a bonus, and I would gladly recommend Jon Clark to anyone thinking of buying or selling their home."

Jay & Shawn, Goffstown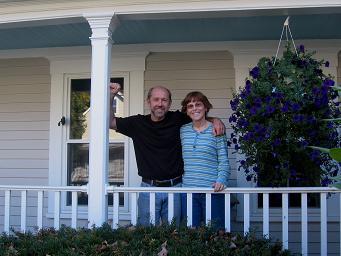 "As you know, over a period of 19 years we had moved many times back and forth around the country. We have worked with many Realtors, and found none to provide the high level of involvement and service that you do. Never did we imagine when it was suggested that we call you, things would turn out so well. Not only did you help find our new home here in Bedford, you successfully helped us with the sale of our condo that we hadn't lived in for almost 20 years. Never have we had a Realtor show up and help us paint, rip out a kitchen or do all that you do. This is just part of what makes you so special. You are very serious and diligent in your work, but at the same time we have had a lot of laughs and have become good friends. We love being back HOME! Thanks for all your help."

Amy and Hubie, Bedford


"Well we came a long way from our first meeting! I was comfortable with you from the start and we were able to find my dream home! thank you for your understanding, patience, experience and teaching skills. It was a pleasure to work with you."

Renee, Manchester
"Zach and I would like to thank you for all you have done for us! Our new home is everything we've hoped for, and we couldn't have done it without you. We appreciate your genuine care and honestly through this process. Thanks so much!"

Katie and Zack, Merrimack


"Nate and I just wanted to extend our thanks once again for all of your help with finding us our first home. We are very excited!"

Nate and Nicole, Merrimack